Safety Health Environment Quality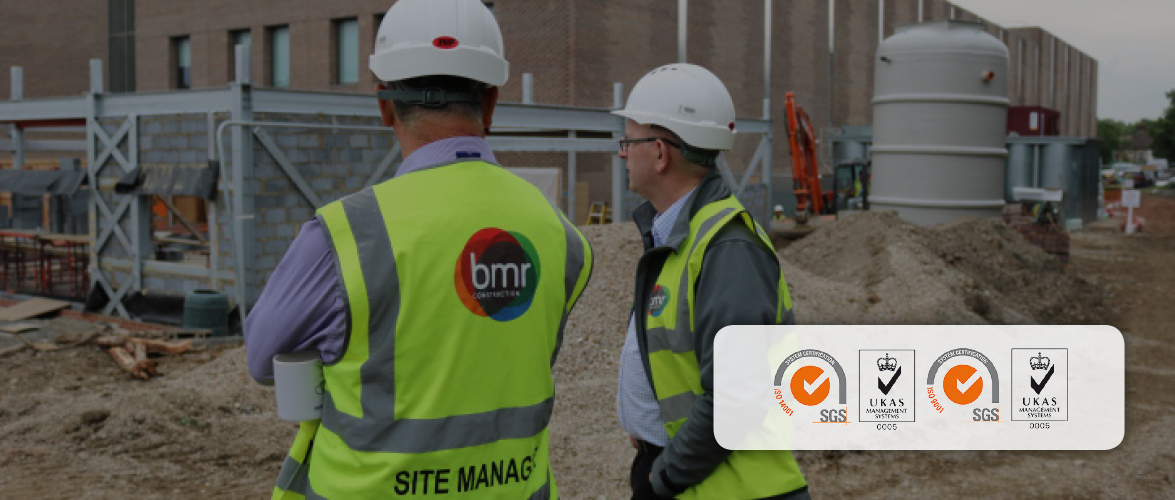 BMR Construction Ltd are an ISO9001 & ISO14001 accredited company.
Our accredited business management systems and processes ensure our construction projects and services are delivered to the highest quality and environmental standards. We continually monitor and improve the quality and environmental aspects and impacts of our business. We are subject to annual external auditing to maintain our accreditation and a significant part of these audits are on focused on demonstrating continual improvement..
We work collectively with our network of suppliers and specialist sub-contractors to source and review and improve their quality control, sustainable products and new technologies. We additionally seek to work collaboratively with local authorities, clients and suppliers to support their own quality, sustainability targets, agendas and initiatives.
We believe Design & Build Contractors like ourselves, have a significant influence in the use of more sustainable materials, technologies and environmentally friendly working practices. To that end we have in place a robust environmental and sustainability policy which not only ensures our compliance with current legislation, but also acts as a guide to greener and more sustainable construction far beyond compliance.
Click the links to download a PDF of our Environmental and Quality Policies.