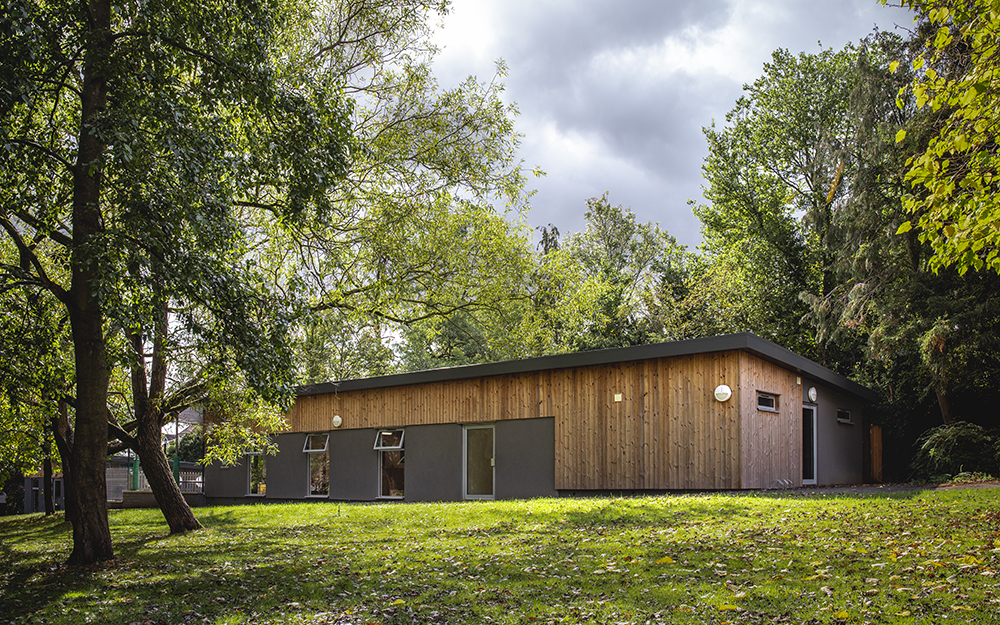 Note: Select another image below to display full size above.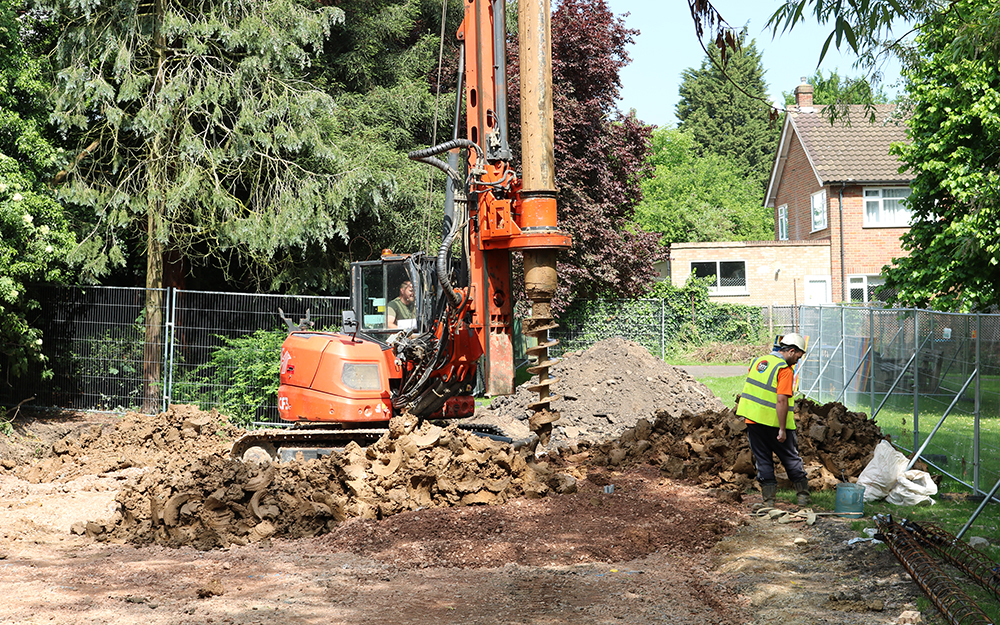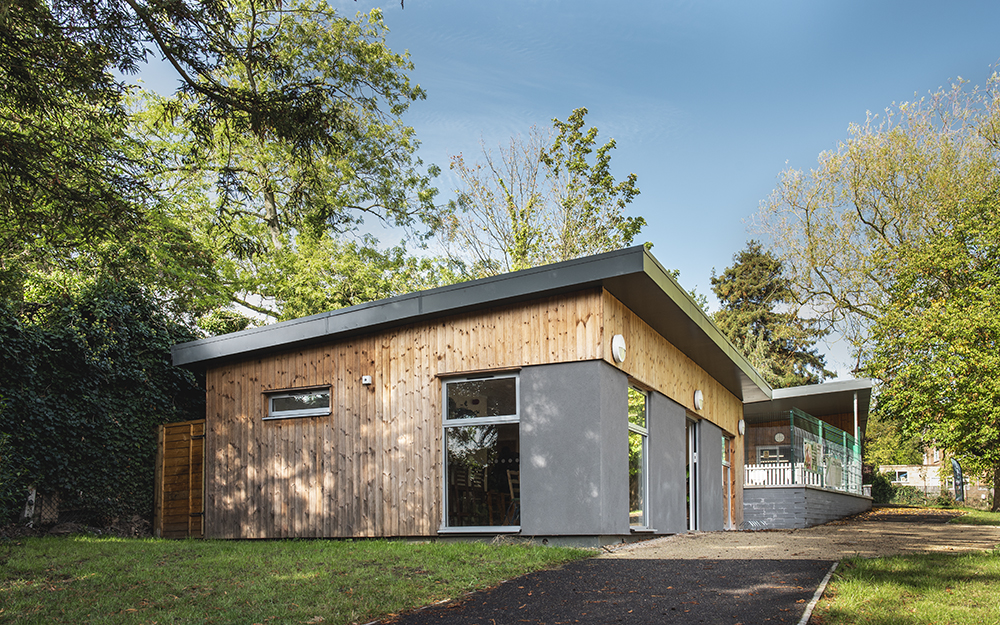 Stanmore Park Nursery & Cafe
Public Building Provision
Project Summary
Following a successful tender bid, we were contracted by Harrow Council to design and build two new park buildings providing nursery school and café facilities as part of their park's rejuvenation programme. This was our 4th successful public parks project for Harrow council within 3 years and we have since been successful in our bid to join their framework contract for similar works.
The works were located in Stanmore Park, a busy public park directly accessed of the high street. The localised site within the park was approximately 1300m2 directly adjacent to a child's play park and on possession was occupied by two public toilet buildings which were demolished as part of our works.
Both buildings were externally finished with an insulated render system broken up by cedar timber panelling. We used a single ply membrane and insulation to the flat rooves finished by polyester powder coated fascia's to match the aluminium screens, windows and doors
Internal finishes included gloss kitchens and high-pressure laminate W.C cubicles with IPS panelling. The main teaching spaces and café areas were finished in wallboard and decorations, carpet, vinyl and timber flooring. We used heat recovery units for the central heating system with separate air conditioning for cool air in the warmer seasons.
Externally we installed a series of retaining walls between the two buildings to provide a play area for the nursery. We constructed a new external seating area and provided new access paths through the park to the new buildings.

Delivery Method
We were employed through a JCT Intermediate design and build contract undertaking the role of principal contractor. We used a combination of our own direct labour and specialist sub contractors.
Following demolition, we undertook an extensive groundworks package which included a cut and fill operation to minimise height change across the site and drainage attenuation tanks. Due to the clay soil type we opted for a piled foundation design using CFA piles and ground beams.
We utilised modern methods of construction for the super structures of both buildings using modular units which were manufactured to our own bespoke design off site. These modules were transported to site on a series of flatbed lorries. The lorries were directed into the park where the modules were then offloaded. This required us to supply trackway for park protection and temporarily suspend parts of the park to prevent public access. This operation lasted 4 days. The modules were then finished on site in the following 6 weeks.
Overall the project was a great success for the client and the local community who were left with a new nursery and café building in one the busiest parks in the borough of Harrow.

Client Comments
"This is another successful project delivered by the Harrow and BMR teams, a great new asset for the local community"
Dave Corby Environmental Services and Community Engagement Manager
"Thankyou to BMR who consistently put the progress of the project before anything else, often working beyond their scope to ensure successful delivery. I highly recommend this contractor"
Alan Blyth Client Project Manager
Back to Projects