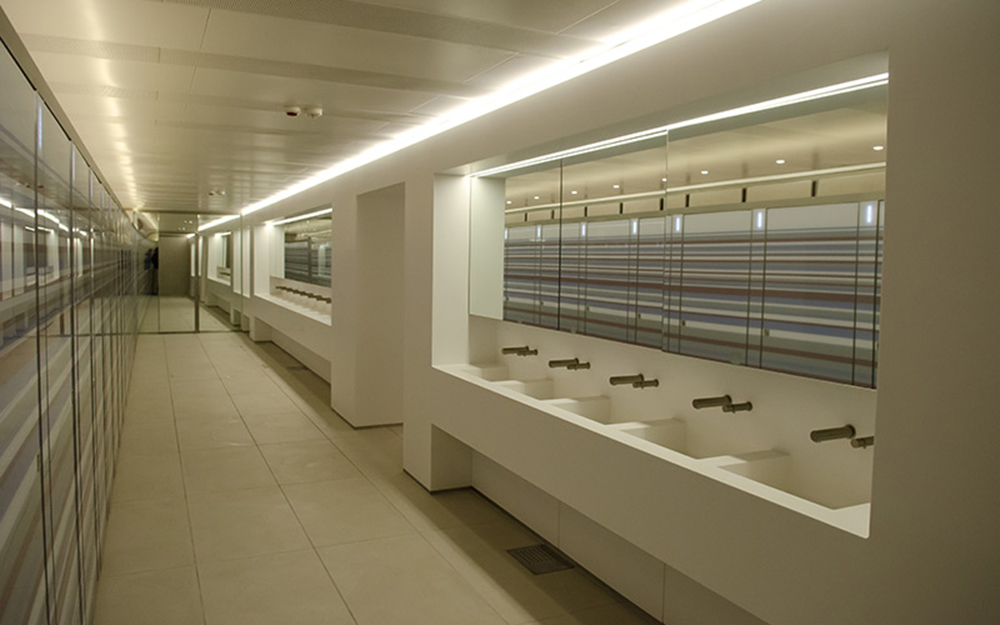 Note: Select another image below to display full size above.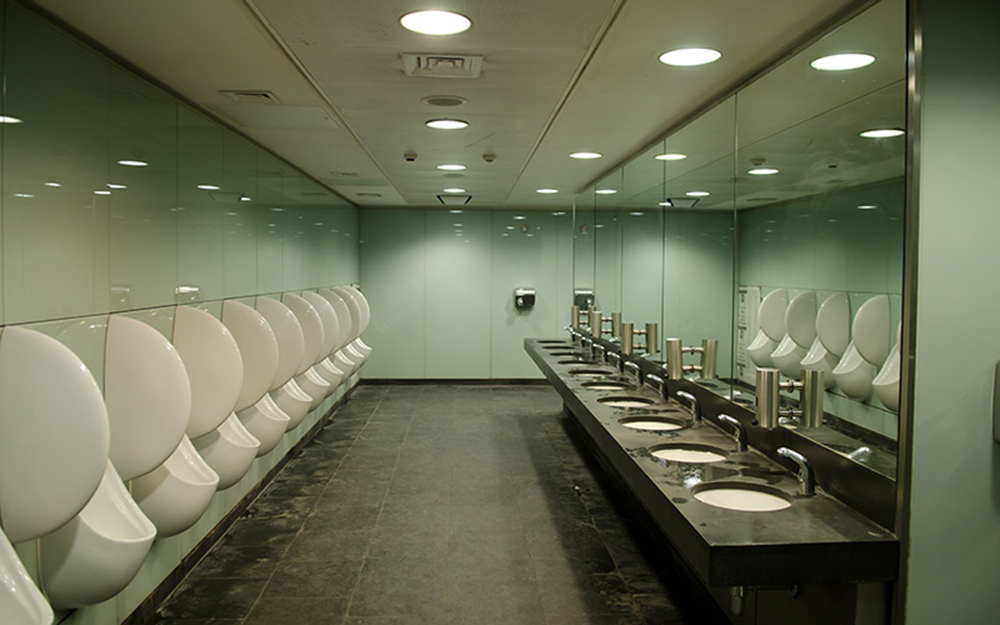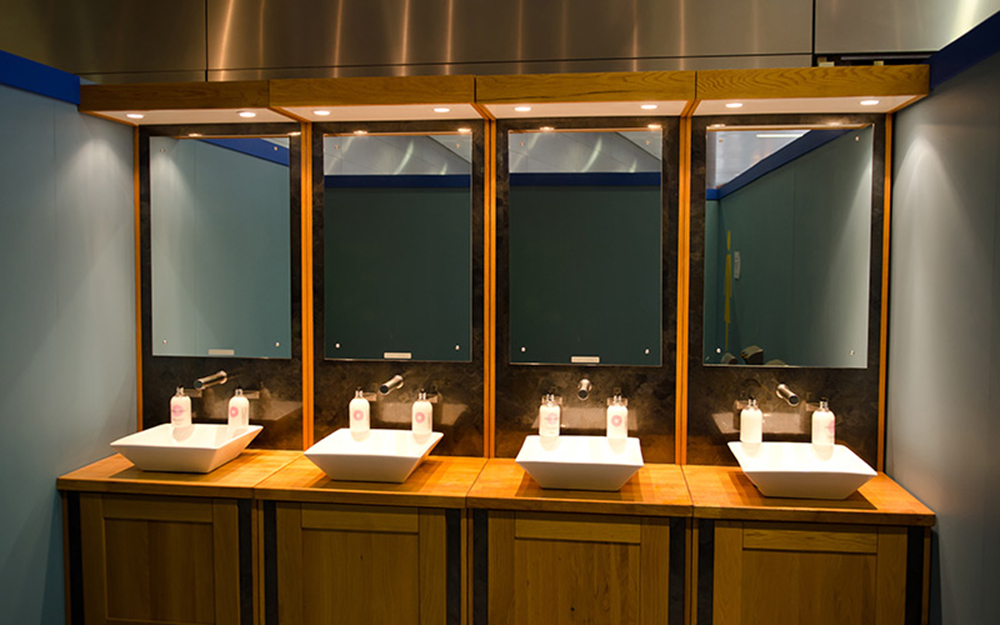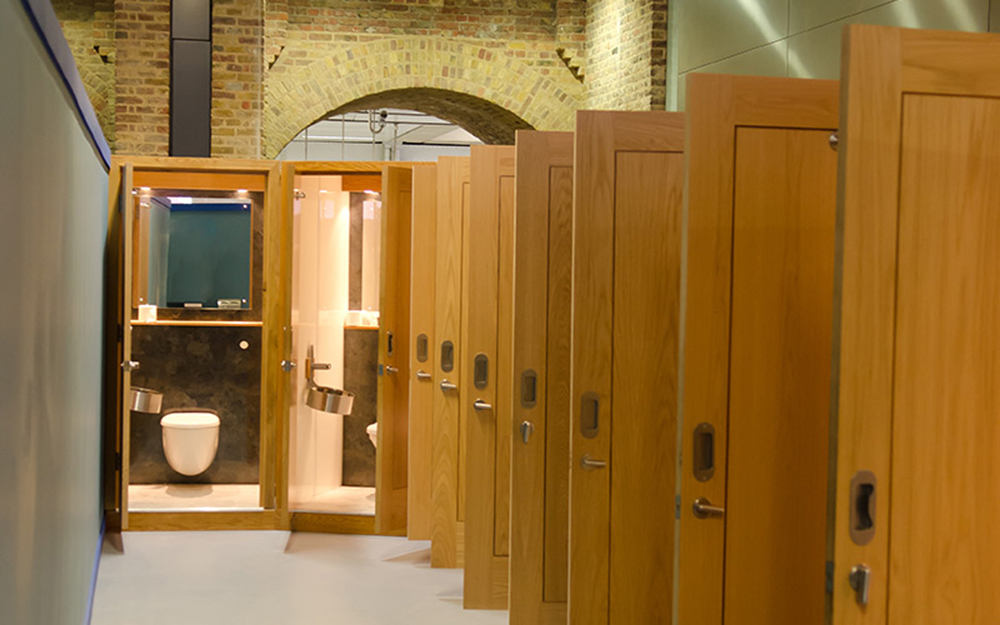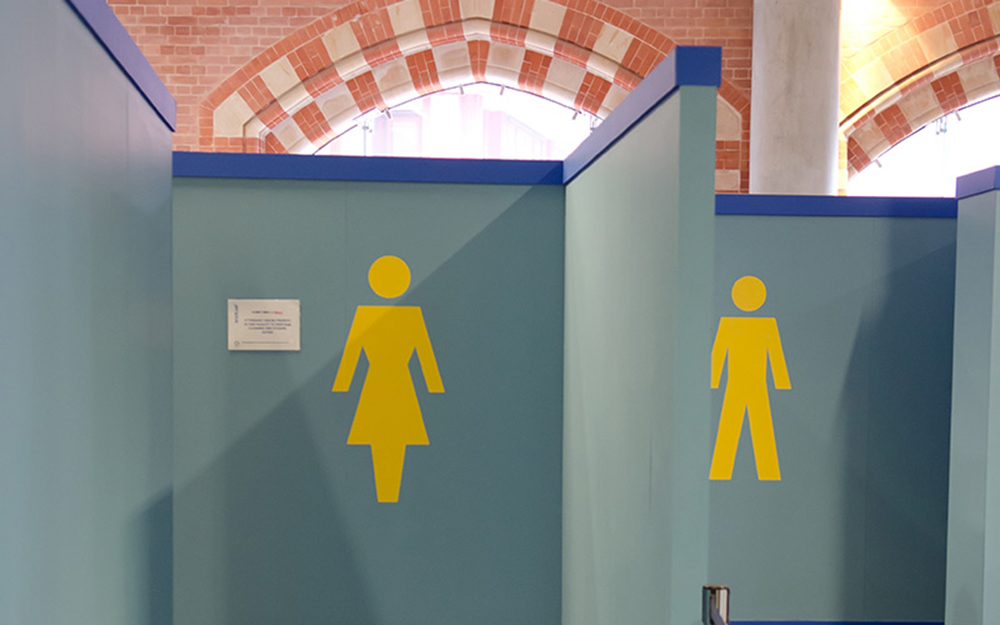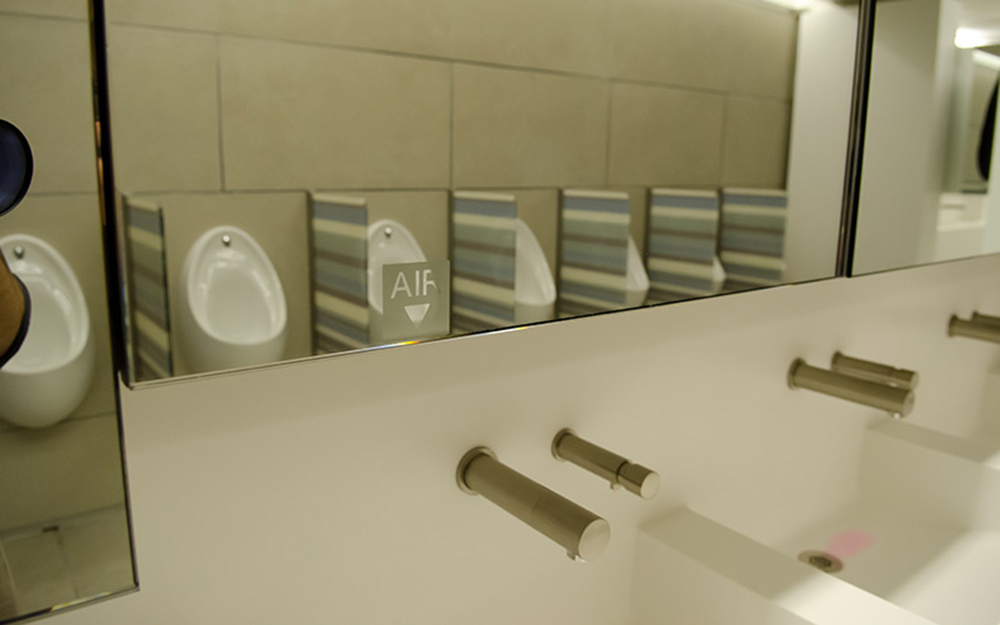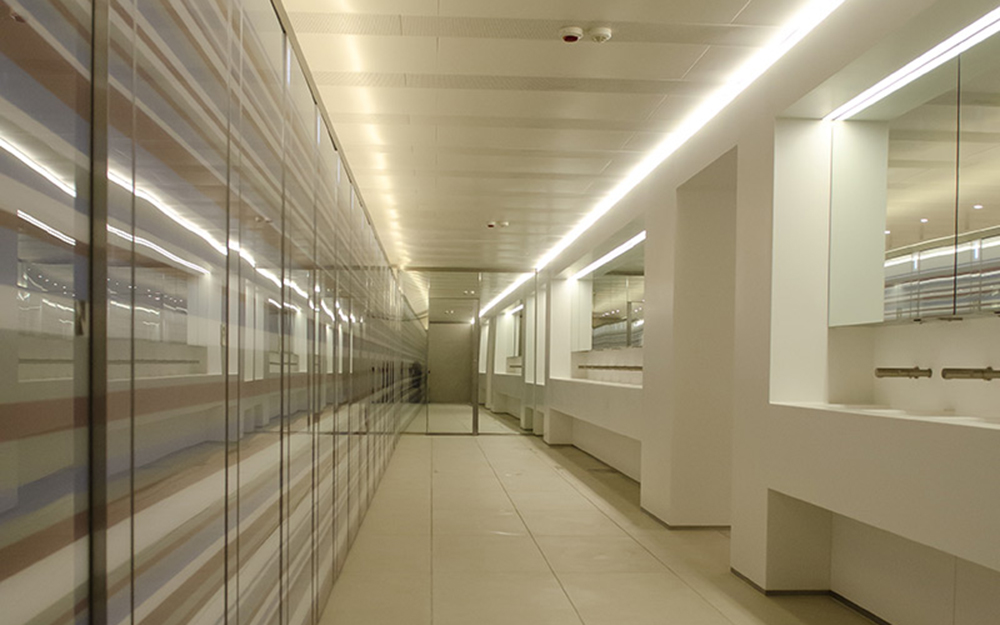 St Pancras International
Main Station Toilets
This project was delivered as a Main Contract by Toms former partnered company BMR Contracts Ltd. His direct role within this project was to prepare the full tender submission, secure the contract and manage the commercial delivery of the works. Mark Steward (now a BMR Construction Ltd Site Manager) was employed by Tom to manage the Health and Safety and site works.

Description / Scope of Works
The works consisted of the complete strip out and demolition of walls and ceilings within the existing main station toilets.
This was followed by the design and build of new male and female toilets including
New stone flooring
New bespoke metal ceilings
New Corian sink and vanity units
Supply and fit of bespoke glazed cubicles
Intricate stainless steel detailing to all perimeters and junctions
Adaption of existing EVAC system
Mechanical & Electrical installations

Challenges
1. Grade 1 Listing Building
Due to the listed status of the station no fixings were permitted into the existing main building fabric. All our walling and ceilings works were designed and installed independently of the main structure. We also ensured that all heritage requirements were considered in every method statement in addition to briefing the workforce through inductions & toolbox talks.
2. Noise & Dust
Noise and dust needed to be kept to an absolute minimum. Not only were the works adjacent to the main station concourse but they were also directly under a hotel. We employed damping down measures to suppress the dust and adopted noise monitoring alongside careful tool selection to minimise noise.
3. Temporary Facilities
The works had to be carried out whilst the station was still functioning. 140,000 commuters travel through the station every day. Our remit was to provide temporary toilets facilities, to a high specification, that would cope with the usage. We successfully supplied, fitted and maintained a complete purpose built toilet facility for the duration of the works.
4. Deliveries
Due to the obvious public protection risks, materials could not be carried through the station. We employed out of hours delivery times into the station. We achieved this by having our deliveries stockpiled in a nearby storage facility w hich were then moved to the works area during the night shift.
Back to Projects