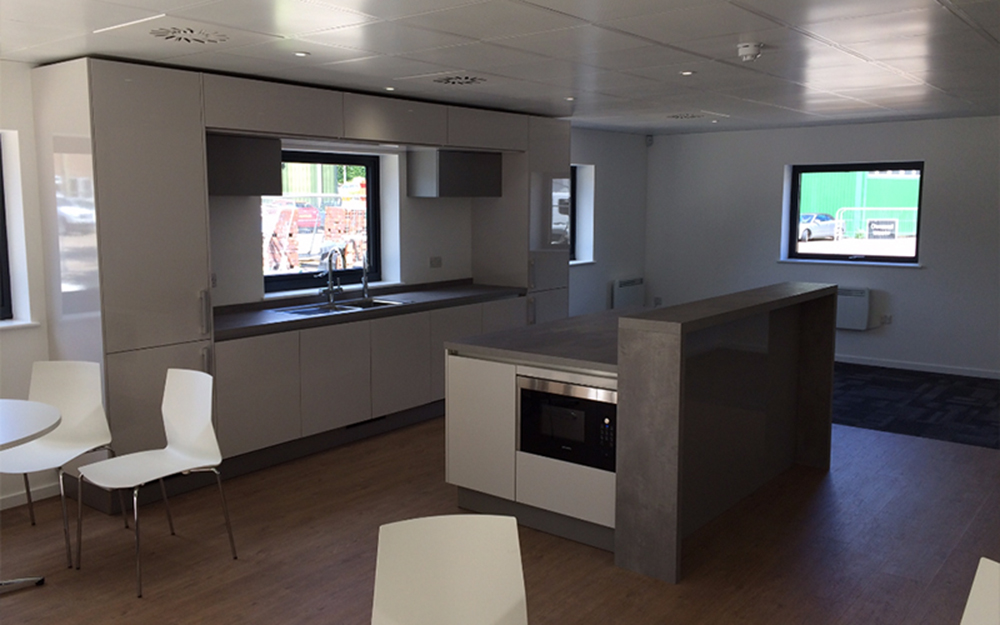 Note: Select another image below to display full size above.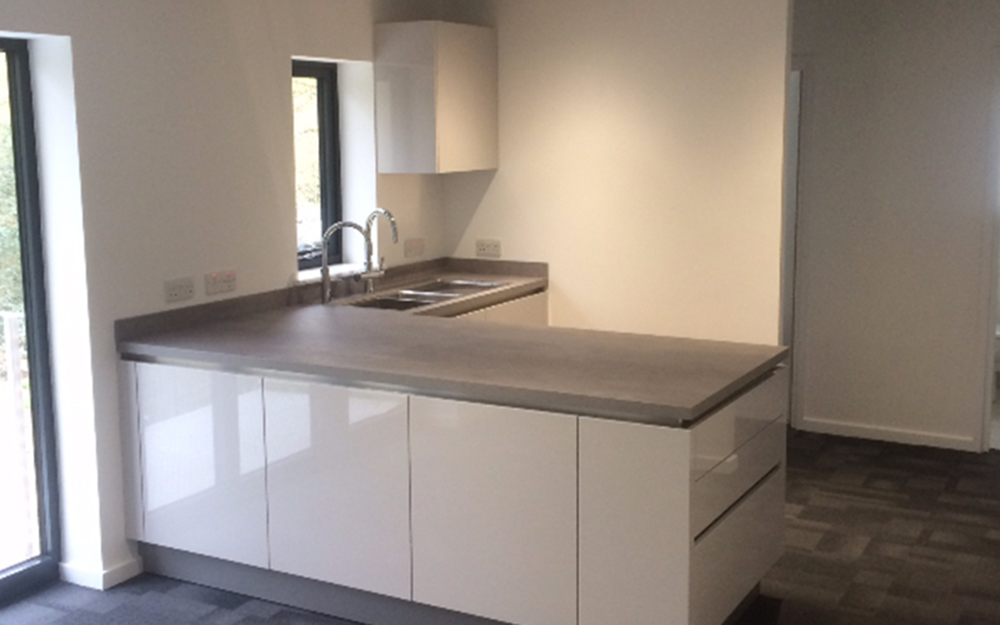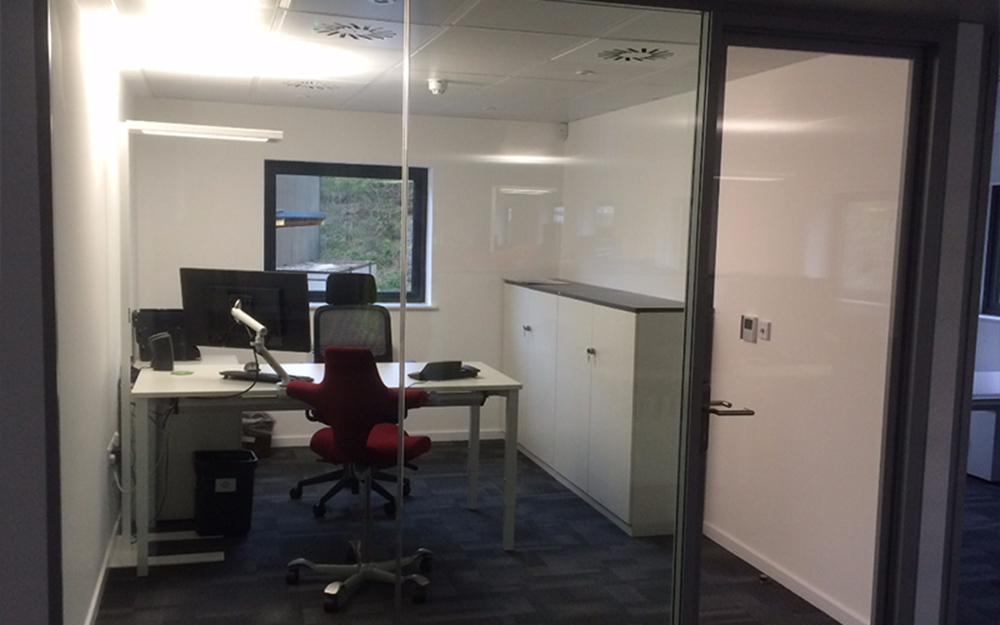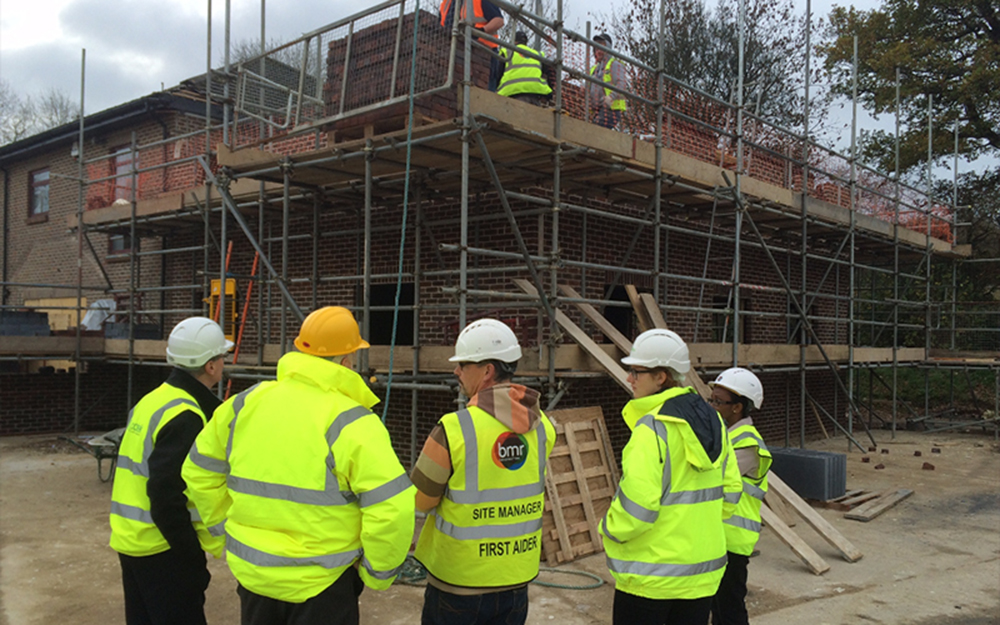 Cordek
Office Refurbishment & Extension
Scope of Works
The project is the construction of a new extension to the existing building providing an additional 160m2 office and cafe space.
The existing offices are have also been refurbished and have included
Complete strip out of building back to structure and demolition of existing internal partitions to create open plan
Complete new M&E services including heating, air conditioning, IT, telephones and lighting
New Shuecco aluminium windows and screens to main entrance lobby
New Komfort glazed partitioning to directors offices
New finishes throughout including plastering, decorations, carpets, burgess ceilings and complete toilet remodelling and cubicles

Main Challenges
The project was carried out in two phases. Prior to possession the client decanted 18 office staff from the existing first floor to another location. Phase one then consisted the construction of a new extension and refurbishment of this decanted upper floor. We were required to employ shift working in order to achieve the agreed completion of this section to allow the remaining ground floor staff to move into the upper floor before we commenced phase two. Both phases had to be carefully managed as the building was still in occupation to protect the public, reduce noise and dust and to ensure emergency fire plans were still workable.
Secondary to the main logistical challenges the client chose to employ a very similar approach to your Kent College Project. Due to time constraints they required an immediate start before the full design was complete and as a result they choose to appoint us on an agreed overheads and profit fee plus prelims. This arrangement worked very well for both parties and we believe we have a very happy client. Please feel free to contact this client for verification, (Cordek details on separate page) or their QS Reflex Consultancy – Chris Rogers
Back to Projects