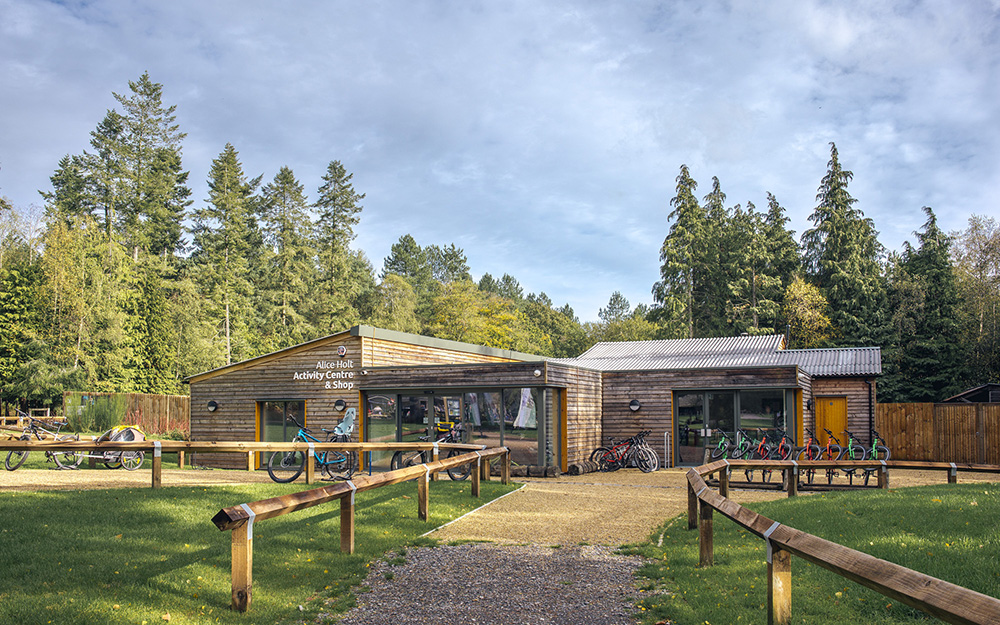 Note: Select another image below to display full size above.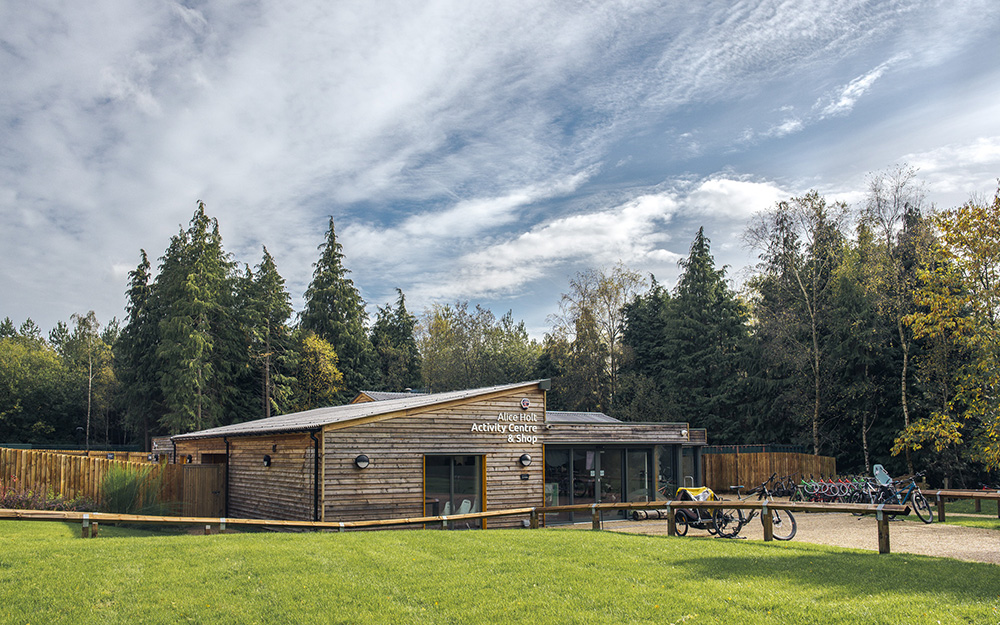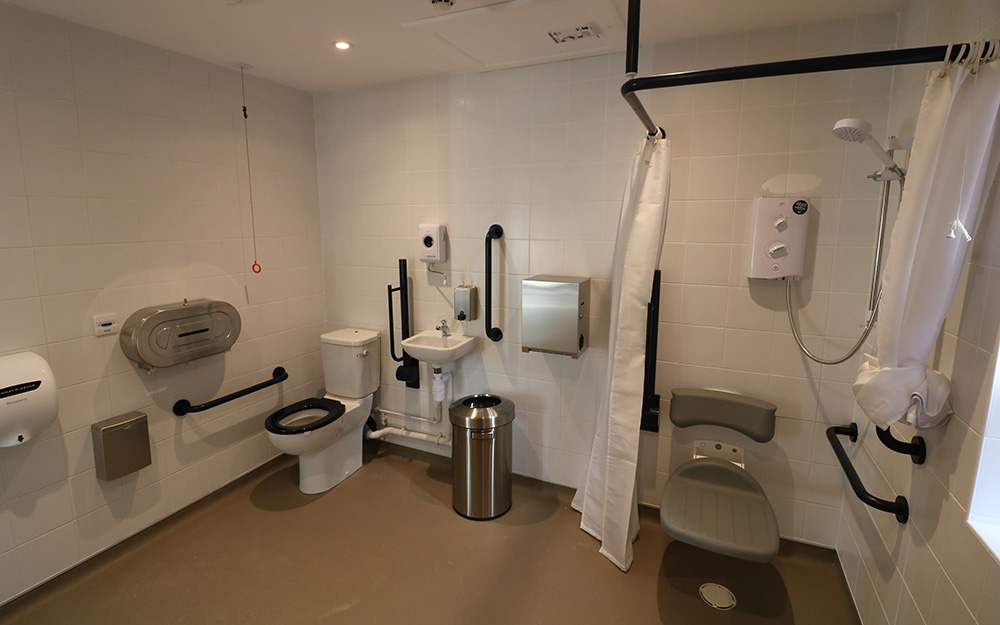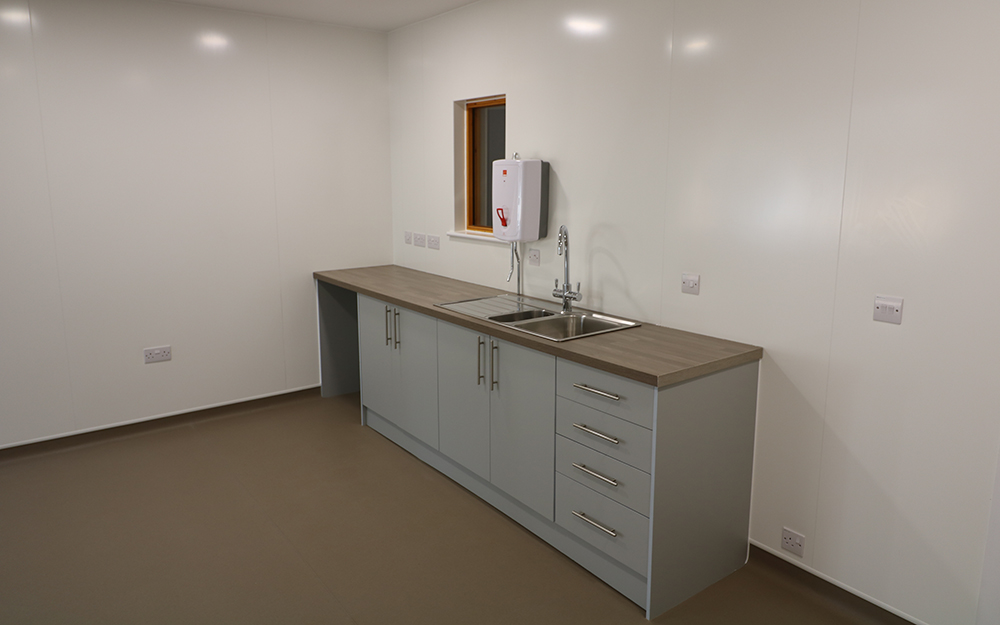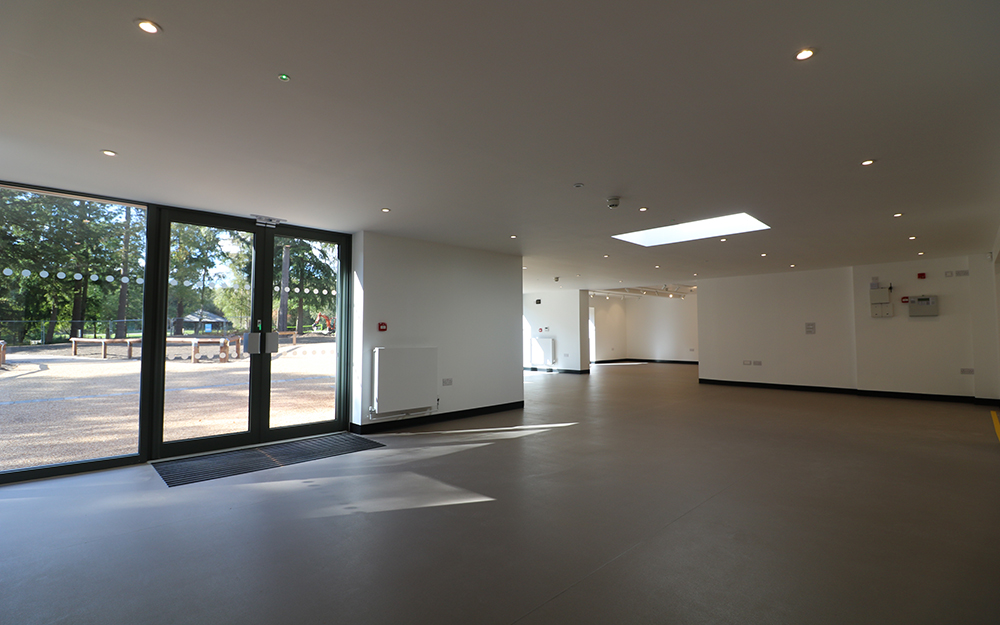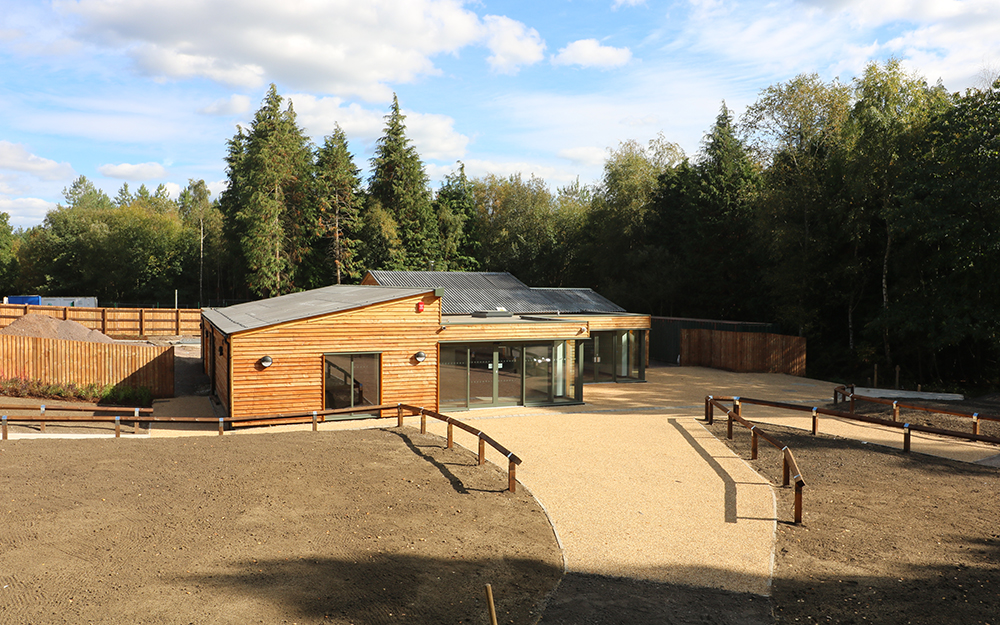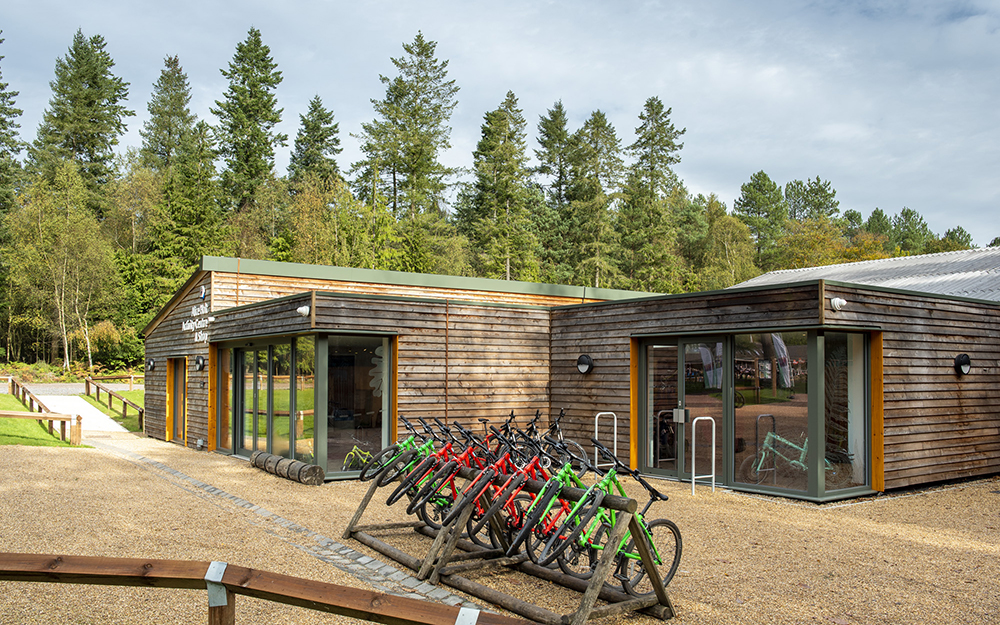 Alice Holt Forest Cycle Centre
Public Building Provision
Client:
Forestry Commission
Project Summary
The project was located in the Alice Holt forest near Farnham, a popular visitor location already home to many facilities including a café and activities centre, "Go Ape" tree top climbing course, miles of cycle and walking routes.
BMR were employed to refurbish and extend and existing forestry commission works building for future use as a cycle hire centre with retail space. The new accommodation provided a public reception space, kitchen, retail area, cycle maintenance store, rangers office & mess room, shower and changing facilities, off road quad bike store and workshops.
Externally we provided a "back of house" enclosed deliveries and working yard, to the front we provided extensive soft landscaping graded and planted with shrubs and grassed areas. Stone pathways and a "wash down" hardstanding for the cycles were also installed.
Aesthetically and in keeping with the natural forest surroundings the building was finished with a horizontal feather edged timber board, timber windows and aluminium screens to the entrance and retail areas. The aluminium screens were finished in a subtle forest green colour. Corrugated metal sheeting was used to cover the workshop areas of the building and an insulated single ply membrane system was used for all other roof areas.

Delivery Method
We were employed through a JCT Intermediate contract with contractor's design portion for the mechanical, electrical and public health services.
Our delivery team included a full time project manager, two banksmen and off site support from our construction director, contracts manager and QS.
We presented the forestry commission with our construction phase health and safety plan 3 weeks prior to commencement. In addition to our own site management we used this plan to set out key management strategies for vehicle & delivery management, details of how we would segregate the works from the forest users and combined emergency plans for fire and major incidents that did not contradict the existing forestry commission emergency plans. Through discussion we agreed to adopt the existing fire and emergency plans on site and participated in joint emergency drills.

Client Comments
On completing our post contract quality appraisal the client scored our company very highly and confirmed they were completely satisfied with the services provided. The comments received were
"A very responsive and professional company, I would recommend them to any future clients"
Colin Paddon Client Project Manager
"Thank you so much for what you have done at the Alice Holt forest, your ability to work within our very limiting site constraints, to continually move things forward and overcome project and logistic challenges has allowed us to maintain our service in the forest café and facilities with minimal disruption. A fantastic project and building, delivered on time and to a high standard."
Adam Godwin Head of Recreation Services
Back to Projects